From airlines to cruise ships, railways to shipping, transportation and logistics companies require network connectivity and application integration from a wide range of sites, terminals, point of sale systems, ticketing kiosks, inventory scanners and more. Network accessible devices are often mobile, connected by Wi-Fi, or in the cloud, and need connectivity to both customers and suppliers. Securing these types of environments needs to be effective, easily managed and highly scalable.
Tempered zero trust architecture
Tempered Networks knows how to build end-to-end remote access solutions for these sophisticated environments, as well as lock down global networks with micro-segmentation policies that are easily managed and aligned with security requirements.
Zero trust architectures are delivering the security policy enforcement that transportation and logistics carriers need to integrate their global services and partners. Tempered Airwall provides a secure overlay network that extends beyond the corporate network perimeter and provides granular security access to individual devices such as terminals, kiosks, scanners, sensors and servers. It's the network security you want on top of the network you have.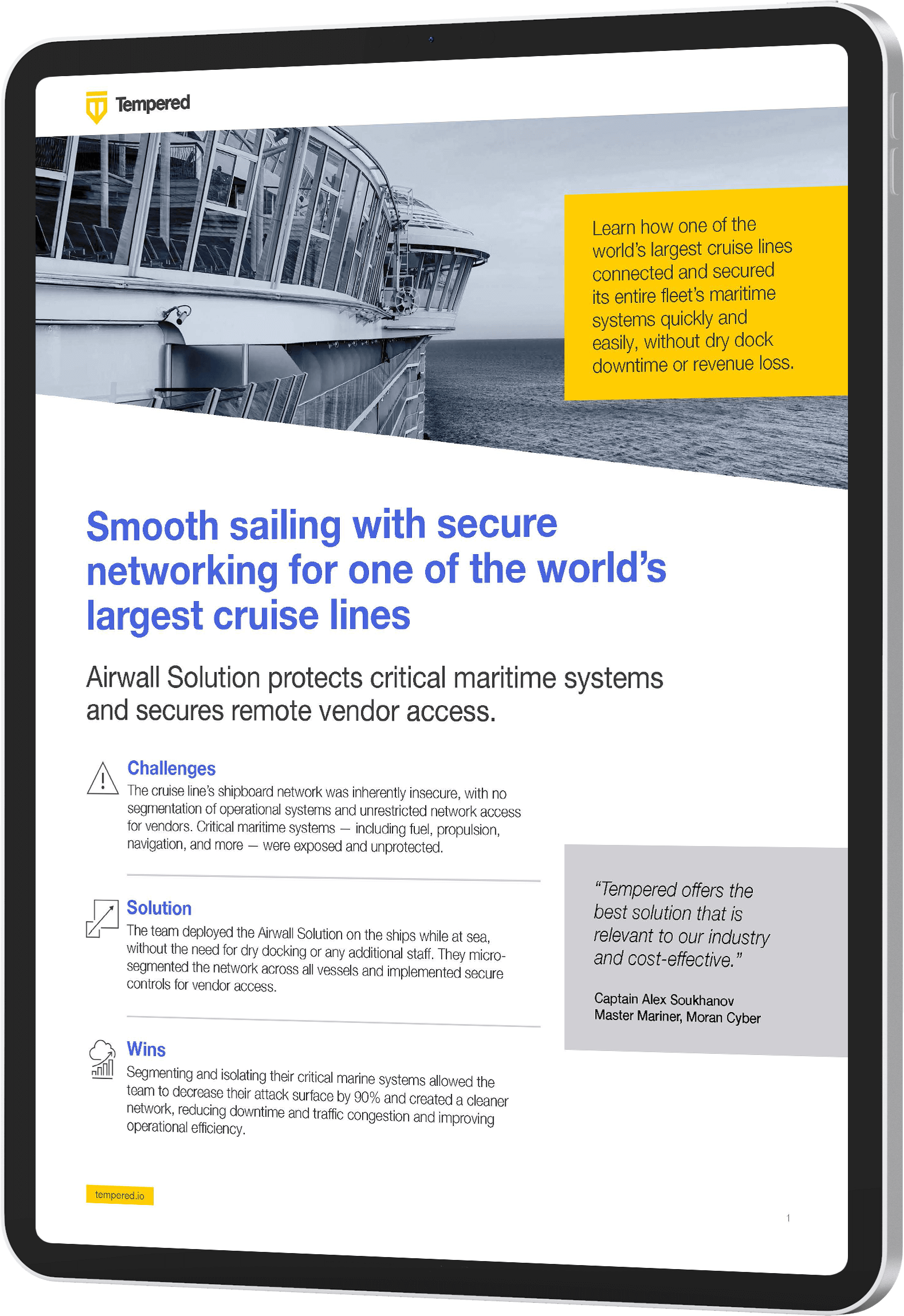 CASE STUDY
One customer in the transportation industry that Tempered helped was one of the world's largest global cruise lines. Tempered connected and secured its entire fleet's maritime systems quickly and easily, without dry dock downtime or revenue loss.
The cruise line's shipboard network was inherently insecure, with no segmentation of operational systems and unrestricted network access for vendors. Critical maritime systems — including fuel, propulsion, navigation, and more — were exposed and unprotected. Segmenting and isolating their critical marine systems allowed the team to decrease their attack surface by 90% and created a cleaner network, reducing downtime and traffic congestion and improving operational efficiency.
Read More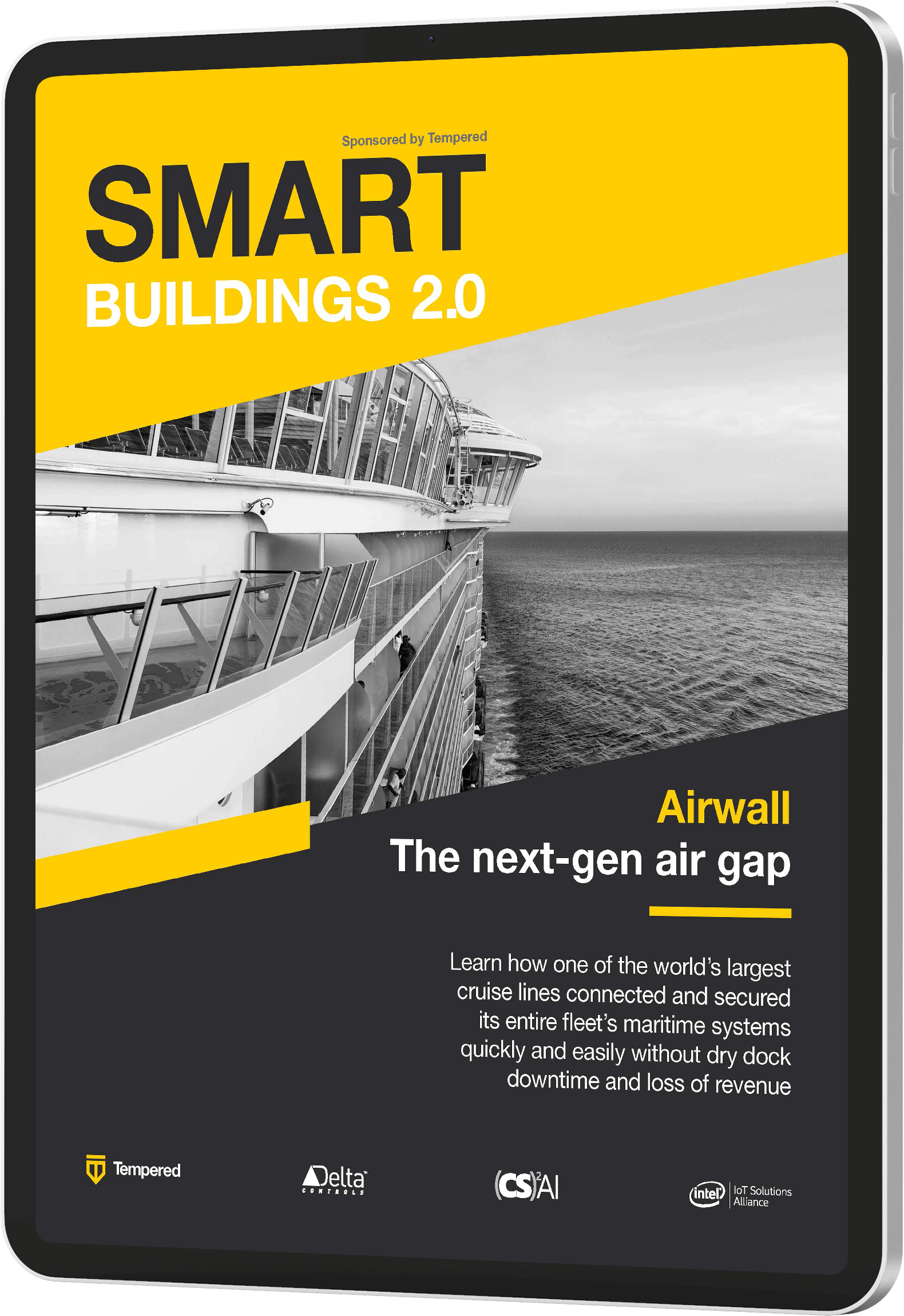 What our customers are saying
"Tempered offers the best solution that is relevant to our industry and cost-effective."
— Captain Alex Soukhanov, Master Mariner, Moran Cyber, a Tempered partner
"Tempered provided us with a solution that was tested and vetted by an owner and operator of a large fleet of ships. It filled an immediate need to micro-segment networks that were flat by design, and control access by multiple vendors."
— Captain Alex Soukhanov, Master Mariner, Moran Cyber, a Tempered partner